Digital Innovation: Developing Organizational Agility
Jumpstart digital transformation at your organization by developing impactful skills to lead change.
Be prepared to join innovative teams by upskilling with Enabling Organizational Agility through Digital Innovation program. Designed with curriculum from our powerful MBA course, this hands-on 6-week online program will deliver essential skills while helping you start your career pivot to digital and stand out in the crowded job market.
Since digital transformation is about talent and not just technology, it requires well-prepared, strategic and agile business professionals. Stay ahead of the accelerating digital marketplace by learning to analyze business and technology architecture to support strategic digital innovation. With digital transformation, a growing priority for almost all organizations, the demand for digitally savvy managers, directors and executives is higher than ever.
Key Takeaways:
Analyzing Business and Technology Architecture to support Strategic Digital Innovation
Skill 1: Strategically identifying digital assets to leverage in the organization's architecture
Skill 2: Grouping components to foster agility
Skill 3: Managing components on the cloud for agility
Skill 4: Deciding how to use an ERP to help with cross-functional information sharing
Skill 5: How to implement ERP
Skill 6: How to flexibly integrate components with reusable business services
Skill 7: Being able to identify where security threats can come from
Skill 8: Being able to create a secure infrastructure
Course Reminder Form
Submit your name and email address and we'll keep you posted on dates for this course as well as information on related courses.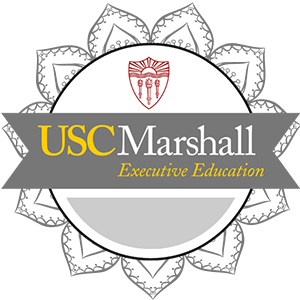 Digital Badge and Certificate
An important aspect of our programs is the ability to share your accomplishment with important stakeholders. Upon completing Enabling Organizational Agility through Digital Innovation, you will earn a digital badge recognizing your new proficiency. Share and showcase your achievements by posting your digital badge to online resumes and social networks such as LinkedIn.
TIME REQUIREMENTS
This course is open for 6 weeks. You decide how best to arrange this robust, self-guided learning journey into your schedule. The course is designed to cover 8 crucial skills. Most participants pace their learning to 2 to 4 hours/week.
Additional Dates
COURSE DISCLAIMER
Every reasonable effort will be made to ensure this course runs as described on this webpage. Please note that course dates and professors are subject to change. You will be notified by email in advance if there is a date or professor change. Additionally, this course requires a minimum number of registrants to take place. You will be notified by email if the course does not meet this minimum.