Inclusive Leadership: Understanding Self to Lead Others
Explore self-awareness, inclusive leadership principles and the key to more equitable and effective organizations in this course led by a clinical business communication expert.
Each of us has a unique identity that is shaped by history, socialization and culture. Workplaces that acknowledge individuals' unique identities cultivate inclusion and a sense of belonging that allows all to be their authentic self. Individuals who can be their authentic selves are more productive, have higher levels of trust, and contribute to organizational success. Addressing unconscious bias takes training, practice and a conscious effort. A corporation is only as good as its culture.
Course Overview
Session One: Explore all aspects of your identity, building the foundation to examine the legacy and value of your uniqueness as an aspect of self-awareness.
Session Two: Develop relationship management through the lens of interpersonal communication with a specific focus on inclusive teams.
Session Three: Examine how authentic leaders can foster inclusive excellence and lead with humanity.
EARN A DIGITAL BADGE AND CERTIFICATE:
An important aspect of our programs is the ability to share your accomplishment with important stakeholders. Upon completing Inclusive Leadership: Understanding Self to Lead Others, you will earn a digital badge recognizing your new proficiency. Share and showcase your achievements by posting your digital badge on online resumes and social networks such as LinkedIn.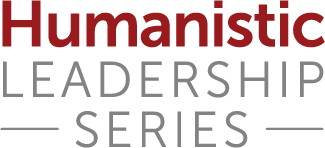 Foster the confidence to lead in this challenging business world with artificial intelligence and machine learning increasingly displacing workers. AI technology delivers best when it serves human needs while teamwork delivers success when it is innovative, mindful, and curious. The Humanistic Leadership collection of courses give you the insights, tools, skills and passion to get your teams and business thriving.