Wellness Coaching: Empowering Leaders
Enhance your leadership skills and style to prevent employee burnout and promote a culture of wellness in your organization.
Create a healthy workplace culture
Prepare for the highest levels of leadership in this highly interactive online live program that accelerates personal and professional growth. Wellness Coaching skills can help counteract cultures of apathy and despair, which can be perpetuated by the unintentional actions of leaders. This program progresses sequentially from essential coaching skills, to the process of coaching through a wellness lens, and closes with practice in the use of cognitive reframing as a powerful coaching tool. Cognitive reframing assists participants in helping others move past thinking and action patterns that perpetuate burnout.  As a result, leaders help others find their own solutions to problems, build personal agency, increase their engagement, and achieve better results.
Key Takeaways:
Greater self-awareness
Ability to set and accomplish goals
Stronger team bonds and collaboration skills
Performance improvements – self and other
Improved self-confidence
Healthy habits and general well-being
Enhanced work-life integration
Overall better mental health
Course Reminder Form
Submit your name and email address and we'll keep you posted on dates for this course as well as information on related courses.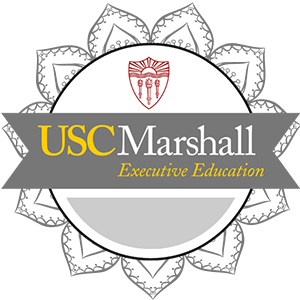 Digital Badge and Certificate
An important aspect of our programs is the ability to share your accomplishment with important stakeholders. Upon completing Wellness Coaching, you will earn a digital badge recognizing your new proficiency. Share and showcase your achievements by posting your digital badge to online resumes and social networks such as LinkedIn.
TIME REQUIREMENTS
4 hours, with breaks
COURSE DISCLAIMER
Every reasonable effort will be made to ensure this course runs as described on this web page. Please note that course dates and professors are subject to change. You will be notified by email in advance if there is a date or professor change. Additionally, this course also requires a minimum number of registrants to take place. You will be notified by email if the course does not meet this minimum.