Industry Dynamics & Disruption in Media and Entertainment
Learn to understand how the media & entertainment industry has changed over the past five years and examine potential future scenarios.
The media and entertainment industry is rapidly changing, with tech giants like Apple, Amazon, and Google becoming major players. Rupert Murdoch, a media mogul, recognized this shift and sold his entertainment assets to Disney. The tech companies are now investing heavily in sports, which is the only content that can consistently aggregate a large, live audience.
Traditional broadcast networks are struggling to compete for this content, and big mergers and acquisitions are likely on the horizon. The Marshall School of Business Executive Education in partnership with the Center for the Digital Future is presenting a one-day program, "Industry Dynamics & Disruption in the Media and Entertainment".
Showcasing influential and renowned executives and innovators in film, television, music, sports, and technology, the symposium offers attendees exploration, in-depth analysis, proprietary data, and real business cases to understand how the industry has changed over the past five years. The latter part of the day will use cutting-edge modeling to examine a range of different business environment scenarios.
Program Schedule:
09:00 am – Welcome from the Dean with the role of the Marshall School in the Entertainment Industry
09:15 am – Overview of Trends and Developments in Entertainment and Media
10:45 am – Networking Break
11:00 am – Industry Leader's Panel
01:00 pm – Lunch with Guest Speaker
01:45 pm – Mergers, Acquisitions, and Other Corporate Development Deals
02:45 pm – Visualising Industry Dynamics and Change
Triumph of tech platforms
Rebirth of Hollywood
Peaceful Coexistence: Deals & Parternships
Doomsday Shakeout
Throughout the symposium, attendees and presenters will get a glimpse of what's next in the industry in an ambience that encourages open and authentic dialogue and networking.
Course Reminder Form
Submit your name and email address and we'll keep you posted on dates for this course as well as information on related courses.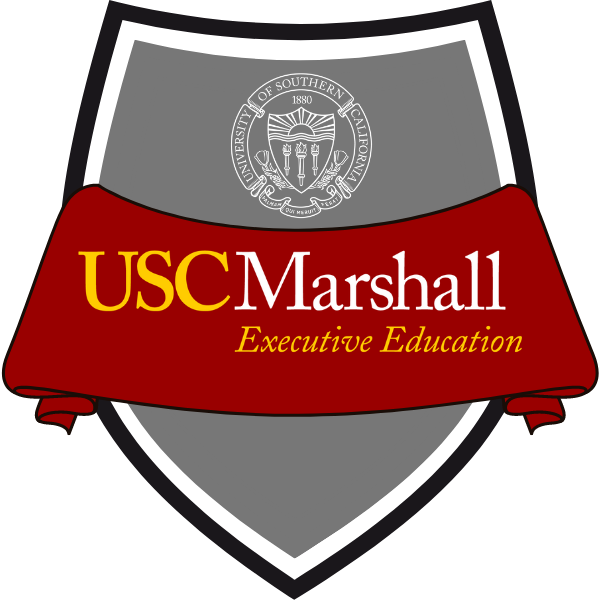 Digital Badge and Certificate
Upon completing this course, you will earn a digital badge recognizing your new proficiency. Share and showcase your achievements by posting your digital badge to online resumes and social networks such as LinkedIn.
TIME REQUIREMENTS
1 day, totalling 8 hours
Additional Dates
To Be Announced
COURSE DISCLAIMER
Every reasonable effort will be made to ensure this course runs as described on this web page. Please note that course dates and professors are subject to change. You will be notified by email in advance if there is a date or professor change. Additionally, this course also requires a minimum number of registrants to take place. You will be notified by email if the course does not meet this minimum.