Learn and apply tools and techniques that adjust workforce strategies and increase the ability to retain your talent.
Since 2020, businesses have seen recorded numbers in what has become known as the 'The Quit Rate', or the percentage of people who have voluntarily left their jobs. Last year alone, around 47 million Americans vacated their position despite a net 6.4 million employment gain.
According to Pew Research, the reasons most often stated by previous employees included low pay, perceived disrespect, childcare issues, inflexible working hours, and low opportunities for advancement as the primary drivers for leaving a position.
As managers and organizational leaders, it's thus become very apparent that in order to retain top talent, workforce strategy must be adapted to the individual needs of employees if businesses wish to thrive in today's resignation-heavy environment.
Throughout this self-paced, 3-hour workshop, participants will learn how to apply tools and techniques that adjust their workforce strategies, allowing them to increase the ability to retain their talent, even in this time of record high turnover.
Performance Objectives
By the end of this digital workshop, participants will have the skills necessary to:
Establish shared working protocols based on empathy and the tenets of 'The Platinum Rule'.
Identify symptoms and patterns of "burnout" among employees and apply strategies for mitigation and alleviation.
Build greater levels of authorship and ownership into employee work to increase decision-making and motivation.
Strategically apply curiosity and flexibility to increase employee learning while mitigating decision-making risks.
Watch the Course Sneak Peak Here
Submit your name and email address to watch the introduction for this course
Applied Leadership Workshops Newsletter
Submit your name and email address and we'll keep you posted on current and upcoming workshops.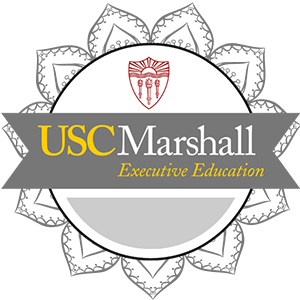 Digital Badge
Participants who successfully complete this workshop earn a USC Marshall digital credential recognizing their ability to apply the embedded skills in real world environments, and are able to showcase the credential in online resumes and LinkedIn profiles
TIME REQUIREMENTS
3 hours, self-paced.
COURSE DISCLAIMER
Every reasonable effort will be made to ensure this course runs as described on this webpage. Sales for on-demand programs are final once a course has been launched. Refunds can be obtained for 100% of the program fee prior to launching a course.

USC Marshall Executive Education Applied Leadership Workshops are designed to equip working professionals with the essential skills and abilities necessary to lead today's organizations.
Formatted as self-paced, performance-based modules, these workshops focus exclusively on one specific leadership skill and provide participants with the knowledge and tools necessary to apply that skill within their own organization.