Achieving Performance Engagement through Goal Setting
Learn and apply the skills necessary to align organizational strategy with personal accountability and create truly impactful goals.
The impact of effective goal setting cannot be understated. It provides a clear direction and purpose for individuals, teams, and organizations, guiding their efforts toward achieving desired outcomes. Well-defined goals create a sense of focus, motivation, and accountability among employees, driving their performance and engagement. It fosters a culture of continuous improvement, promotes innovation, and empowers individuals to take ownership of their work. In a rapidly changing business landscape, agility and adaptability are crucial. To that end, effective goal setting serves as a compass, guiding organizations toward success and growth. With that in mind, how do we as leaders craft goals that align with organizational strategy, maximize performance among our team, and empower team members? How do we create effective goals to target humanistic personal and professional motivations and how do we improve outdated methods for tracking performance?
In this self-paced, three-hour workshop, you'll learn and apply the critical skills necessary for setting effective, meaningful, and impactful goals among your team. Whether you are a new manager or have years of experience in leadership, mastering performance management will accelerate your managerial achievements.
Performance Objectives
By the end of this digital workshop, participants will have the skills necessary to:
Explore and address team member motivations leading to workplace performance, engagement, and empowerment.
Apply the principles of Agile Performance Management within their team to measure continuous progress and needs for adaptation.
Create and apply the Objectives and Key Results (ORK) methodology to goals for your team members.
For more, check out our Applied Leadership Workshops page.
Applied Leadership Workshops Newsletter
Submit your name and email address and we'll keep you posted on current and upcoming workshops.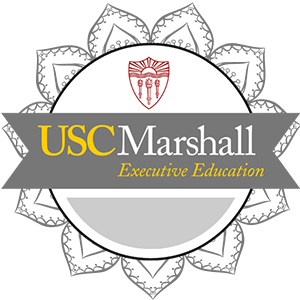 Digital Badge
Participants who successfully complete this workshop earn a USC Marshall digital credential recognizing their ability to apply the embedded skills in real world environments, and are able to showcase the credential in online resumes and LinkedIn profiles
TIME REQUIREMENTS
3 hours, self-paced.
COURSE DISCLAIMER
Every reasonable effort will be made to ensure this course runs as described on this webpage. Sales for on-demand programs are final once a course has been launched. Refunds can be obtained for 100% of the program fee prior to launching a course.

USC Marshall Executive Education Applied Leadership Workshops are designed to equip working professionals with the essential skills and abilities necessary to lead today's organizations.
Formatted as self-paced, performance-based modules, these workshops focus exclusively on one specific leadership skill and provide participants with the knowledge and tools necessary to apply that skill within their own organization.