Assess your unique qualities and strengths as a leader. Learn about behaviors, skills, and knowledge gaps that limit your potential.
Are you looking to really fast-track your skill set as a leader? Do you want to leverage your 'best self 'while addressing your gaps? Are you looking for world-class coaching on how to become an outstanding leader and develop a plan to achieve it?
This program will help you to assess your unique qualities as a leader – the strengths you can build upon. Along the way, you will also learn about the behaviors, skills, and knowledge gaps that are also limiting your potential. Most importantly, you will leave the program with a concrete action plan to take your leadership capability to higher levels. This program will help you to discover a renewed appreciation for your potential as a leader.
Learning Objectives:
Through a powerful and customized 360 assessment in a hands-on course environment, participants will be able to:
Learn their strengths and gaps as a leader
Build upon their strengths most effectively
Learn specific actions to take to address their leadership gaps
Identify competencies of highly effective leaders, measure themselves against these, and create a plan to achieve them
Kearn to become a more powerful communicator
Take actions to motivate their colleagues more effectively
Develop the best plan of action to take their leadership skills to the next level of performance
Course Reminder Form
Submit your name and email address and we'll keep you posted on dates for this course as well as information on related courses.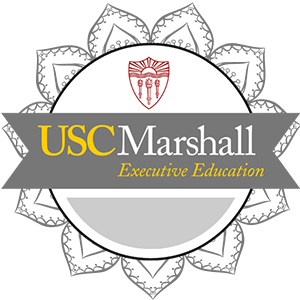 Digital Badge and Certificate
An important aspect of our programs is the ability to share your accomplishment with important stakeholders. Upon completing The Leadership Journey, you will earn a digital badge recognizing your new proficiency. Share and showcase your achievements by posting your digital badge on online resumes and social networks such as LinkedIn.
TIME REQUIREMENTS
3 days, totaling 24 hours
Additional Dates
To Be Announced
COURSE DISCLAIMER
Every reasonable effort will be made to ensure this course runs as described on this web page. Please note that course dates and professors are subject to change. You will be notified by email in advance if there is a date or professor change. Additionally, this course also requires a minimum number of registrants to take place. You will be notified by email if the course does not meet this minimum.