Big Data in Managerial Decision-Making
Elevate your decision-making skills using big data and integrate foundational data analysis into your role.
Learn to lead with confidence in a data-driven world. During this program, suitable for non-specialists, you will learn about both the capabilities and limitations of big data, AI and data analytics. You will be taught a framework from which to understand big data and analytics and leave with a toolbox that you can use to lead effective business analytics initiatives and make fact-driven decisions based on analysis.
Big Data and Managerial Decision-making was designed to give decision makers the framework to understand and implement data projects that generate actionable insights to help them make fact-driven decisions. The fact is that the hardest parts of implementing a big data analytics strategy or project do not involve data science or technology. Rather, the real challenges are ones of leadership and management.
Key Takeaways:
Understand what big data/AI can and can't do (abilities and limitations)
Learn how to use experiments and predictive analysis to improve decision-making
Learn to develop strategies to integrate data analytics for fact-based decision-making processes across an organization
Judge what "good" looks like in data science
Identify where analytics provides value add and where it doesn't
Lead with confidence in a data-driven world
Course Reminder Form
Submit your name and email address and we'll keep you posted on dates for this course as well as information on related courses.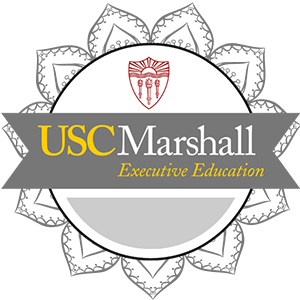 Digital Badge and Certificate
An important aspect of our programs is the ability to share your accomplishment with important stakeholders. Upon completing Managerial Decision-Making with Big Data, you will earn a digital badge recognizing your new proficiency. Share and showcase your achievements by posting your digital badge to online resumes and social networks such as LinkedIn.
TIME REQUIREMENTS
10 live hours total, 5 live sessions of 2 hours each. There are at least 20 hours of reading and exercises.
Additional Dates
To Be Announced
COURSE DISCLAIMER
Every reasonable effort will be made to ensure this course runs as described on this webpage. Please note that course dates and professors are subject to change. You will be notified by email in advance if there is a date or professor change. Additionally, this course requires a minimum number of registrants to take place. You will be notified by email if the course does not meet this minimum.