Psychological Safety: Unlocking Your Team's Full Capabilities
Create a safe environment for speaking up, taking risks, and unleashing your team's full potential.
Psychological safety is recognized as a key differentiator in successful team performance and a foundational component for openness, creativity, and risk-taking. In this two-hour program, we will first briefly review the research to establish credibility. Following the introduction, the program moves to an exercise where participants experience the presence and absence of a psychologically safe environment.
Following awareness and experience, we discuss how to create psychological safety and enable high performance. The activity will offer lessons that participants can immediately apply to subsequent sessions, daily work, and even personal relationships.
Find out why leading Fortune 500 companies have partnered with USC Marshall Executive Education to make Psychological Safety a professional development requirement for their senior-level leaders. Learn to implement the same environments as these Fortune 500 companies and develop more creative, inclusive, and resilient teams and organizations.
Key Takeaways:
Establish credibility for psychological safety
Understand perception vs intent
Have moral courage
Facilitate everyone speaking up safely
Create space for new ideas
Make an intentional effort to promote open dialogue
Establish norms for handling failures
For more, check out our Humanistic Leadership Series page.
Course Reminder Form
Submit your name and email address and we'll keep you posted on dates for this course as well as information on related courses.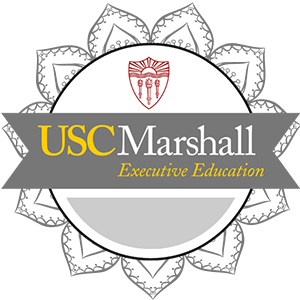 Digital Badge and Certificate
An important aspect of our programs is the ability to share your accomplishment with important stakeholders. Upon completing Psychological Saftety, you will earn a digital badge recognizing your new proficiency. Share and showcase your achievements by posting your digital badge to online resumes and social networks such as LinkedIn.
TIME REQUIREMENTS
2 hours, 1 session
Additional Dates
To Be Announced
COURSE DISCLAIMER
Every reasonable effort will be made to ensure this course runs as described on this webpage. Please note that course dates and professors are subject to change. You will be notified by email in advance if there is a date or professor change. Additionally, this course requires a minimum number of registrants to take place. You will be notified by email if the course does not meet this minimum.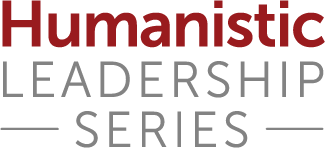 Foster the confidence to lead in this challenging business world with artificial intelligence and machine learning increasingly displacing workers. AI technology delivers best when it serves human needs while teamwork delivers success when it is innovative, mindful, and curious. The Humanistic Leadership collection of courses give you the insights, tools, skills and passion to get your teams and business thriving.