Inclusive Leadership: Understanding Self to Lead Others
Stretch yourself! Go beyond diversity, and develop the awareness, insight, and skills to build equitable and inclusive workplaces where everyone feels welcome with a sense of belonging.
Each of us has a unique identity that is shaped by history, socialization, and culture. Learn to navigate your unique identity to manage, motivate and retain multicultural teams. Inclusive leadership is crucial to cultivating an equitable and welcoming workplace. Individuals who can be their authentic selves are more productive, have higher levels of trust and contribute to organizational success. A corporation is only as good as its culture.
Curriculum
The Inclusive Leadership program includes three live virtual sessions:
Session One:
Explore all aspects of your identity, building the foundation to examine the legacy and value of your uniqueness as an aspect of self-awareness.
Session Two:
Develop relationship management through the lens of interpersonal communication with a specific focus on inclusive teams.
Session Three:
Examine how authentic leaders can foster inclusive excellence and lead with humanity.
For more, check out our Humanistic Leadership Series page.
Course Reminder Form
Submit your name and email address and we'll keep you posted on dates for this course as well as information on related courses.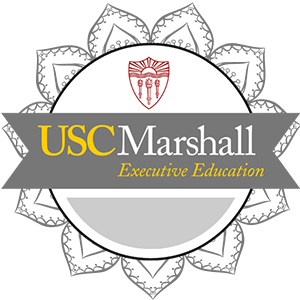 Digital Badge and Certificate
An important aspect of our programs is the ability to share your accomplishment with important stakeholders. Upon completing Inclusive Leadership, you will earn a digital badge recognizing your new proficiency. Share and showcase your achievements by posting your digital badge to online resumes and social networks such as LinkedIn.
TIME REQUIREMENTS
9 hours total, 3 hours per each of 3 sessions
Additional Dates
To Be Announced
COURSE DISCLAIMER
Every reasonable effort will be made to ensure this course runs as described on this webpage. Please note that course dates and professors are subject to change. You will be notified by email in advance if there is a date or professor change. Additionally, this course requires a minimum number of registrants to take place. You will be notified by email if the course does not meet this minimum.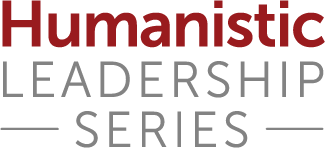 Foster the confidence to lead in this challenging business world with artificial intelligence and machine learning increasingly displacing workers. AI technology delivers best when it serves human needs while teamwork delivers success when it is innovative, mindful, and curious. The Humanistic Leadership collection of courses give you the insights, tools, skills and passion to get your teams and business thriving.