Purpose-Driven Leadership
Identify your purpose and maximize your power in this course led by the director of the HiNT Lab at USC, co-director of the Psychology of Technology Institute, and one of Poets and Quants' "World's 40 Best Business Professors Under 40."
Trust in institutions and confidence in leaders is in peril. Based on a 2020 report by Edelman, none of the four major institutions — government, business, NGOs or media — are trusted to be both competent and ethical. These findings serve as a wake-up call to existing and aspiring leaders who seek to stay relevant in the near term while charting a successful path toward significant and lasting career accomplishments.
This program will provide you with the tools necessary for becoming the purpose-driven leader that your current and future employees will be eager to follow. What fuels you? Through a unique approach that is backed by science and widely tested with executives, you will hone your sense of higher purpose as a leader while developing new tools and strategies for growing your power and influence. This program will simultaneously help you identify your leadership objectives, find and maximize your unique sources of power, and turn your purpose into reality. Discover purpose in your work and how to leverage your unique values to drive your career, transformation, innovation and resilience.
EARN A DIGITAL BADGE AND CERTIFICATE:
An important aspect of our programs is the ability to share your accomplishment with important stakeholders. Upon completing Purpose-Driven Leadership, you will earn a digital badge recognizing your new proficiency. Share and showcase your achievements by posting your digital badge on online resumes and social networks such as LinkedIn.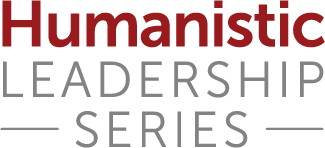 Foster the confidence to lead in this challenging business world with artificial intelligence and machine learning increasingly displacing workers. AI technology delivers best when it serves human needs while teamwork delivers success when it is innovative, mindful, and curious. The Humanistic Leadership collection of courses give you the insights, tools, skills and passion to get your teams and business thriving.