Purpose-Driven Leadership
Clarify your purpose, connect with your passion, and influence and lead others.
Transform into a leader that employees will be eager to follow
What fuels you? Through the Purpose-Driven Leadership program, you will hone your sense of higher purpose as a leader while developing new tools and strategies for growing your power and influence. Our unique approach is scientifically backed and widely tested with executives. This program will simultaneously help you identify your leadership objectives, find and maximize your unique sources of power, and turn your purpose into reality. Discover purpose in your work and how to leverage your unique values to drive your career, transformation, innovation, and resilience.
The program will serve as a wake-up call to existing and aspiring leaders who seek to stay relevant in the near term while charting a successful path toward significant and lasting career accomplishments. Learn to build trust and confidence in your leadership.
Curriculum
The Purpose-Driven Leadership program includes three 3-hour live virtual sessions.At the conclusion of this program, participants will be able to:
Name the purpose and principles that drive you as a leader
Identify and articulate your purpose to inspire others
Examine and practice the key elements of storytelling
Understand how powerful leaders think and what mindsets they activate Develop and protect your access to key resources
Improve your positioning within relationship networks in ways that improve creativity, provide access to novel information, and generate more influence
Embrace new strategies for honing your skills as a leader while engaging in ongoing improvement and mastery
For more, check out our Humanistic Leadership Series page.
Course Reminder Form
Submit your name and email address and we'll keep you posted on dates for this course as well as information on related courses.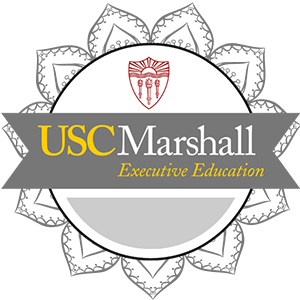 Digital Badge and Certificate
Upon completing the program, you will earn a digital badge recognizing your new proficiency. Share and showcase your achievements by posting your digital badge to online resumes and social networks such as LinkedIn.
TIME REQUIREMENTS
9 live hours total, 3 live sessions of 3 hours each.
Additional Dates
To Be Announced
COURSE DISCLAIMER
Every reasonable effort will be made to ensure this course runs as described on this webpage. Please note that course dates and professors are subject to change. You will be notified by email in advance if there is a date or professor change. Additionally, this course requires a minimum number of registrants to take place. You will be notified by email if the course does not meet this minimum.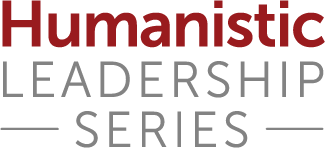 Foster the confidence to lead in this challenging business world with artificial intelligence and machine learning increasingly displacing workers. AI technology delivers best when it serves human needs while teamwork delivers success when it is innovative, mindful, and curious. The Humanistic Leadership collection of courses give you the insights, tools, skills and passion to get your teams and business thriving.