Family Business and Succession Planning
Learn a comprehensive, holistic approach that considers both the business and the family in developing a succession plan.
The Family Business Program provides practical, actionable insights and strategies to help families navigate the complexities of succession planning.
Family business succession planning can often be a difficult and emotional process. Who should lead the next generation? How do we prepare for succession planning?
The Family Business Program – taking into account both successful and failed examples from multigenerational family businesses – allows participants to learn from the experiences of others and apply these lessons to their own situations. By taking a holistic approach that considers both the business and the family, the program aims to improve long-term planning and alignment while helping families shape the future success of their family enterprise system.
Learning Objectives:
As a result of this program, participants will:
Determine the next generation's future role within the company
Learn strategies to communicate effectively among generations
Develop a clear roadmap for implementing a succession plan
Understand how to have a social impact
Understanding how to manage the family's wealth in investments outside of the family business
Registration Includes:
Altogether, the price for the immersive, on-campus program experience is $21,500 per family business.
This is inclusive of the following:
Joint Registration of two members of the family business
3.5 days of immersive and enriching facilitated classroom engagement with four of the Marshall School's pre-eminent faculty
Active interactions with other participating family-held business members
Invited panelists and speakers from prominent and successful family business leaders
All program-related materials, handouts, etc.
A follow-up coaching session with Professor Napoli for each family post program
Two hosted dinners including an opening night reception
Daily breakfast, lunch, and snacks
A closing luncheon and graduation ceremony
On-campus parking
Registration pricing includes up to two members of the family business (family members and/or key non-family business leader). For family businesses interested in sending more than two family members, please contact Tim Khuu at tkhuu@marshall.usc.edu
Upcoming Program Preview with Prof. Albert Napoli
Join us for a complimentary 30-minute preview of the course on Tuesday, October 24, 12:00-12:30 pm PDT
Reserve a Spot
For more, check out our 
Programs for Individuals
page.
Watch the Program Preview Here
Submit your name and email address to watch the program preview for this course
Course Reminder Form
Submit your name and email address and we'll keep you posted on dates for this course as well as information on related courses.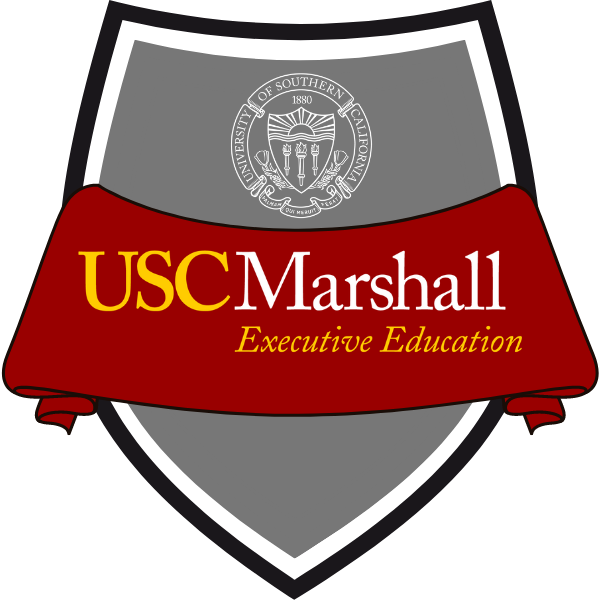 Digital Badge and Certificate
Upon completing this program, you will earn a digital badge recognizing your new proficiency. Share and showcase your achievements by posting your digital badge to online resumes and social networks such as LinkedIn.
TIME REQUIREMENTS
4 days, totaling 28 hours; 1 hour of post-program coaching
Additional Dates
To Be Announced
COURSE DISCLAIMER
Every reasonable effort will be made to ensure this course runs as described on this web page. Please note that course dates and professors are subject to change. You will be notified by email in advance if there is a date or professor change. Additionally, this course also requires a minimum number of registrants to take place. You will be notified by email if the course does not meet this minimum.