Mindfulness Toward Humanistic Leadership
Gain clarity and control over your emotions to enhance performance in this program led by the director of Mindful USC
If you seek greater clarity and balance for problem-solving, decision-making and improved business relationships, then discover—as many others already have—how mindfulness can become a superpower for you. Mindfulness is the ability to know what's happening in your mind at any given moment without getting carried away by it.
In this program, you will learn to enhance your performance with improved emotional intelligence, motivation and social skills. Our faculty will guide you step-by-step in practicing the skills you need to thrive in an often confusing and challenging business world. You will learn greater control of your mental and emotional resilience to take better charge of the moments that matter.
An important aspect of our programs is the ability to share your accomplishment with important stakeholders. Upon completing Mindfulness Toward Humanistic Leadership, you will earn a digital badge recognizing your new proficiency. Share and showcase your achievements by posting your digital badge on online resumes and social networks such as LinkedIn.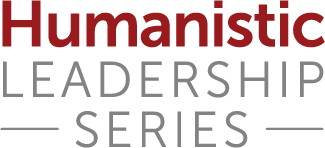 Foster the confidence to lead in this challenging business world with artificial intelligence and machine learning increasingly displacing workers. AI technology delivers best when it serves human needs while teamwork delivers success when it is innovative, mindful, and curious. The Humanistic Leadership collection of courses give you the insights, tools, skills and passion to get your teams and business thriving.